If the photograph you are about to make is of a subject in motion, you need to show motion.
Show motion in an image about a motion.
An image about a motion would include any type of photograph in which something is in motion; this could be a child on a swing, swinging a tennis racket, or a boxer's face when hit by his opponent.  And of course, 2 wheel activities!
Let's compare these two photographs.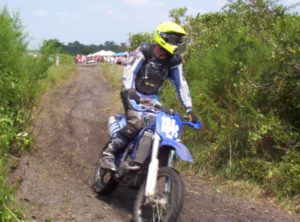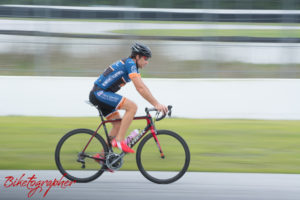 I assure you that the motorcycle was moving faster than the bicycle.  Can't believe your eyes?  No, you Click Here to See More Photos and Read the Whole Article