In January I visited the 2017 Dania Beach Vintage Motorcycle Show.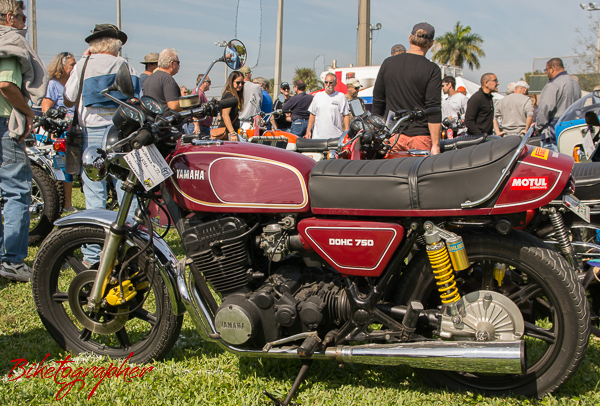 What was the first bike I saw as I walked into the Dania Beach Vintage Motorcycle Show?   This 1977 Yamaha 750cc triple cylinder, shaft drive.  Gosh, this was the identical bike as the first decent street bike I ever owned.  Same color, same everything except mine, which I bought used from Joe Garstkewicz had Jardine Headers.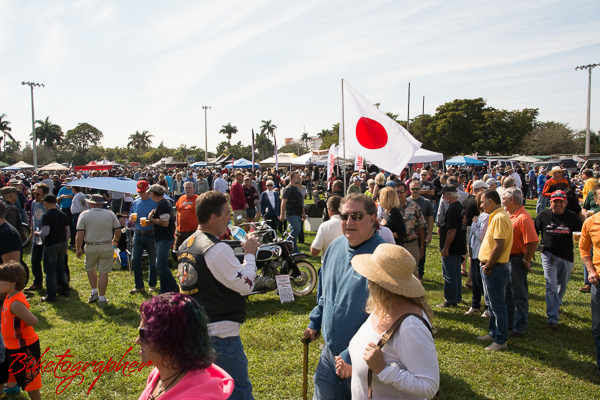 This was the first year I attended this event (work always got in the way).  I definitely will be back again next year.  I might even enter one of my bikes.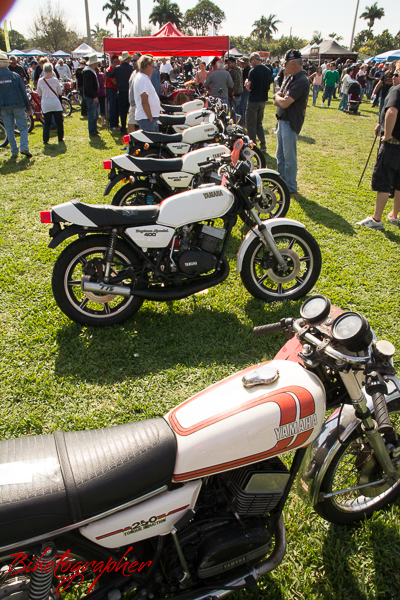 Oh my gosh, a whole row of Yamaha RD400s !  Note the distance between the 400s and the lone 250… I guess they don't get along together too well 🙂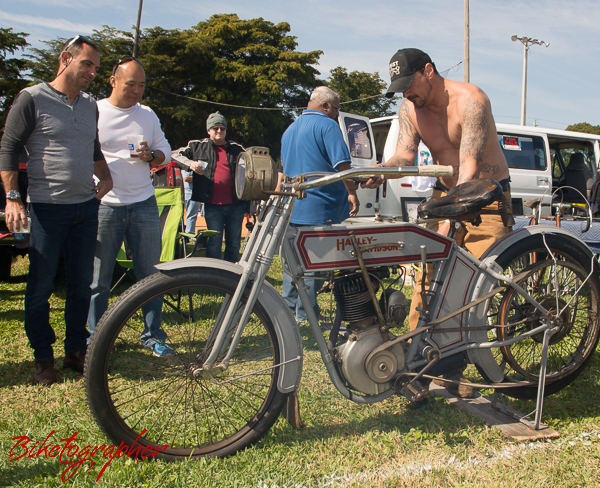 I wish I had written down the year of this Harley Davidson and its owner.  He was kind enough to start it up and run it for us.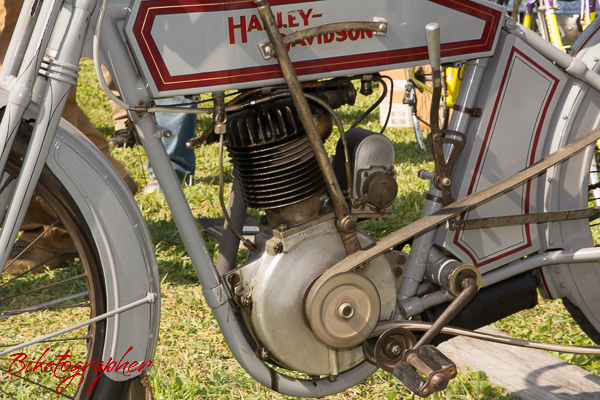 In this photo, and the next photo, you can see the 'clutch' mechanism.  Well… it is nothing like the clutch we use today, but what you see is an 'idler wheel' (I think it is called) just behind and below the crankshaft pulley.  This pulley is moved to a position that keeps tension on the drive belt, or moved away so that the drive belt slips.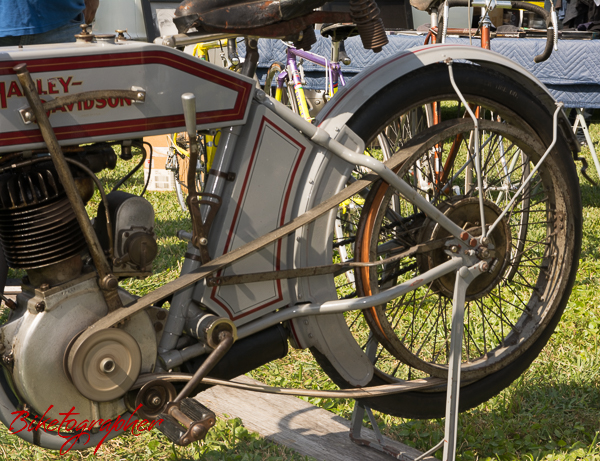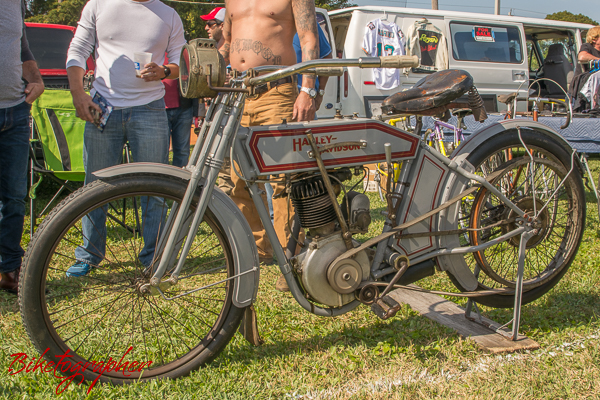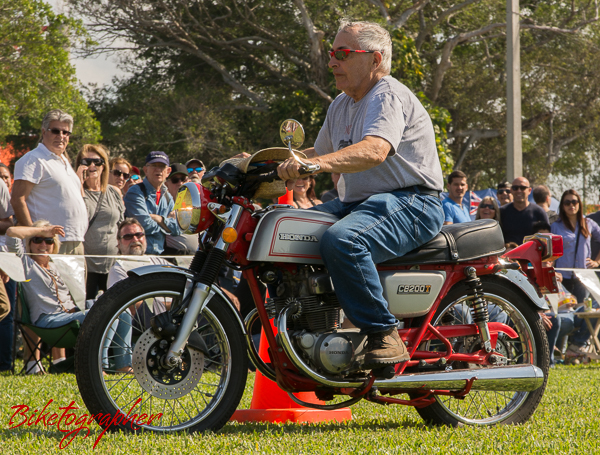 Here are a few images of riders participating in a variation of a 'slow race.'   In a slow race the bikes have lanes on the ground and have to stay between the lines; the last bike to cross the finish line (without feet ever touching the ground) would be the winner.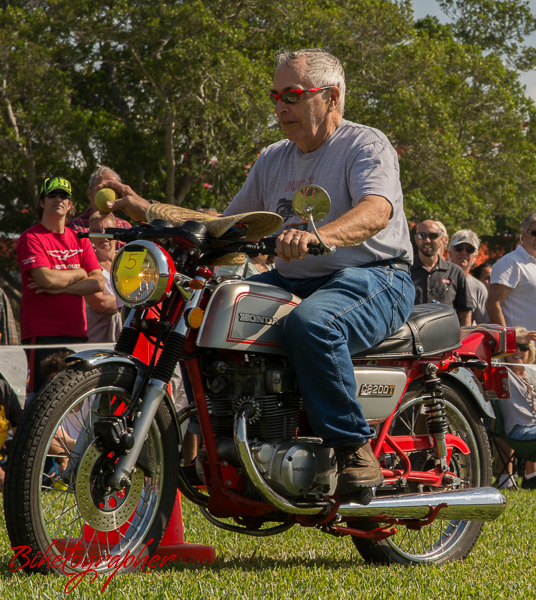 In this event, however, there is a row of orange street warning cones.  They have placed tennis balls on top of each one.  The riders first ride along picking up the tennis balls.  Some place them in their lap, this gentleman placed them into his hat.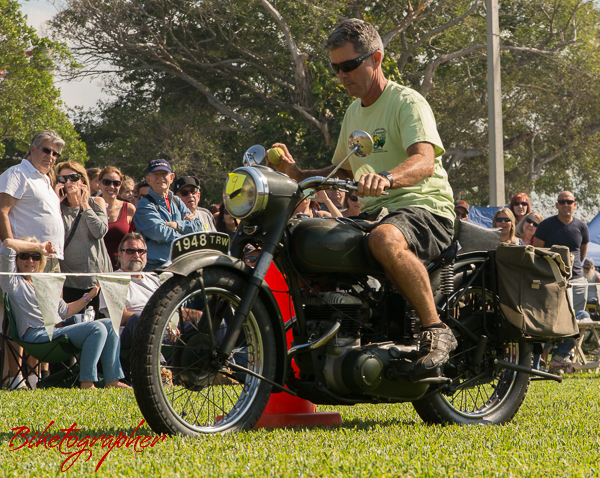 Having ridden past all the cones, the bikes have room to turn around.  Then then ride toward the starting line and try to place the tennis balls back onto the cones.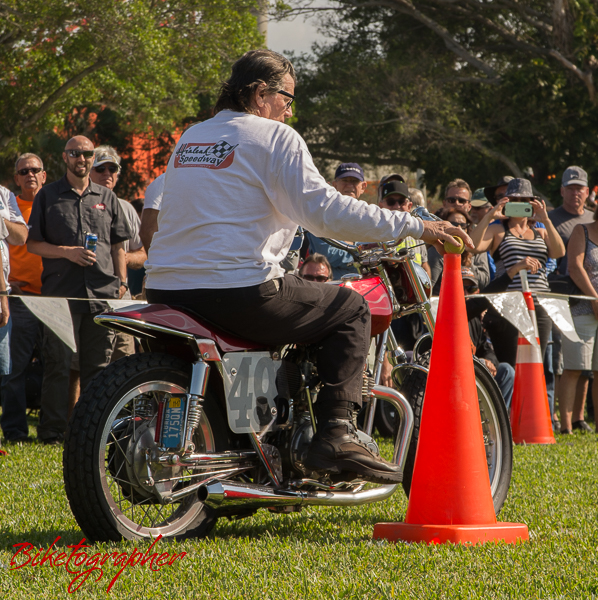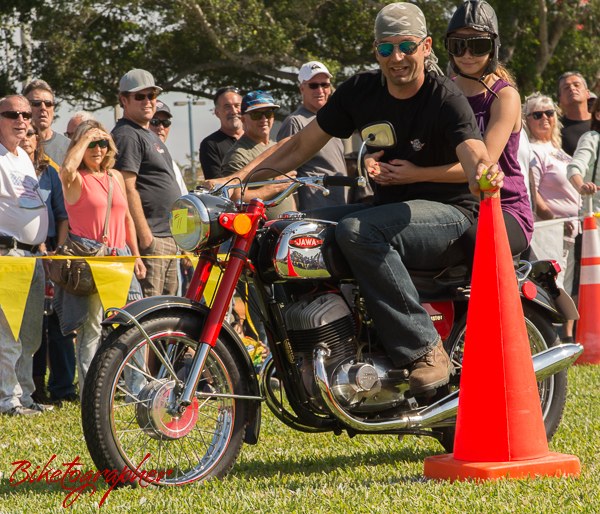 A beautifully restored 2-stroke Jawa street bike.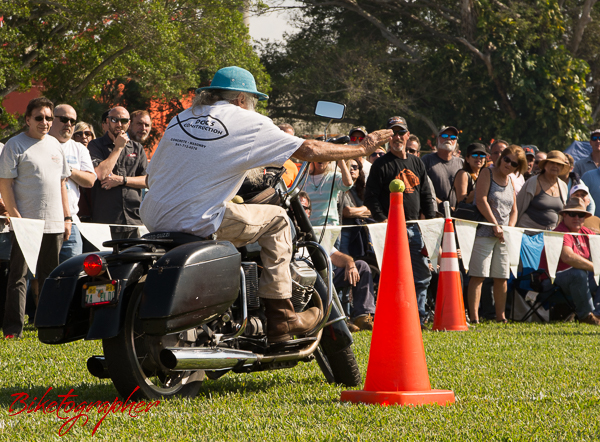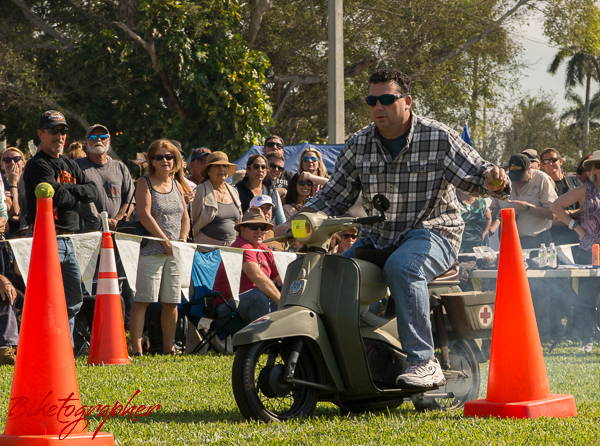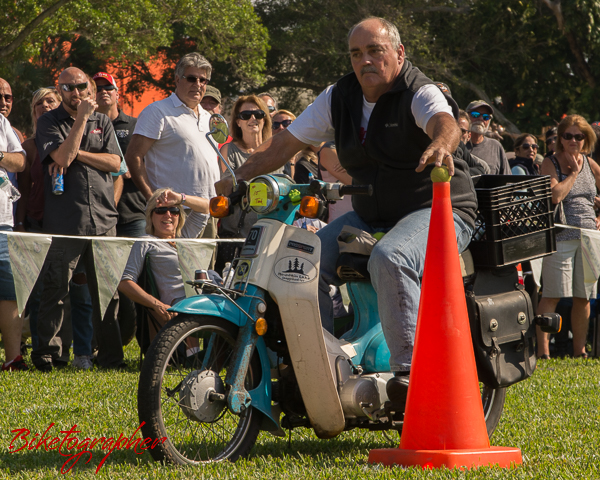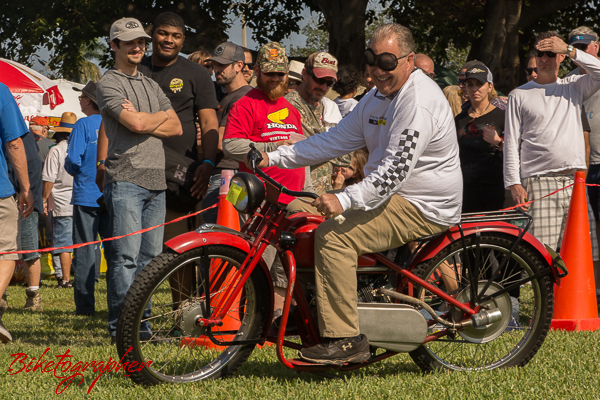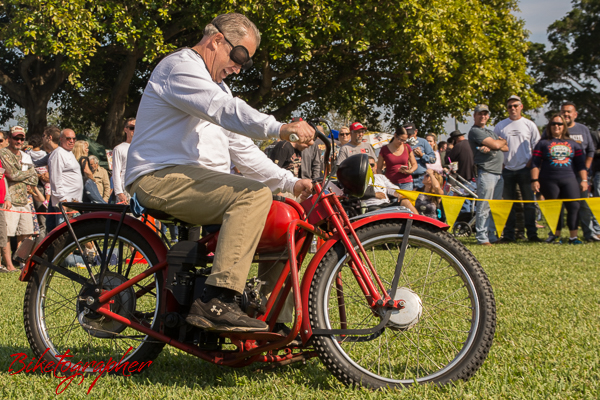 I'll see you next year at the 2018 Dania Beach Vintage Motorcycle Show.
Other blog articles related to Vintage Motorcycles: